My Antique Bike Made it Further than the Fancy Schwinns
David Schardt – Pittsburgh, PA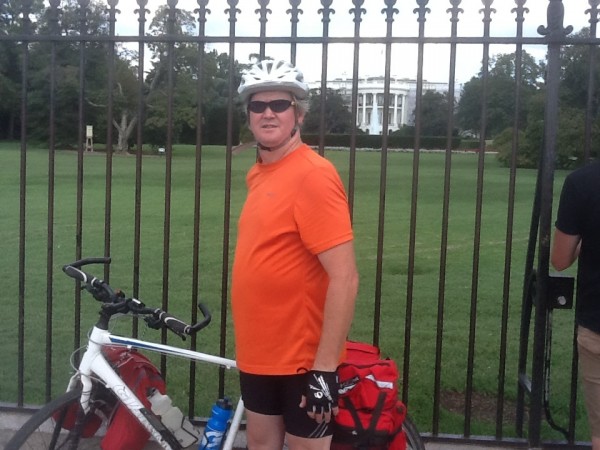 The first bike I remember having was an antique 1940 vintage balloon tire bike. I do not know where it came from. It would take ramps and jumps like none other. All the other kids had fancy schwinn's and the likes. We would make ramps and this bike would make it further than the rest.
What I remember most about bicycling as a child growing up in the 70's was Mr. Earring. He was in what seemed to be his 70′ or 80's and he would always ride. I said to myself back then that I will be just like that when I grow old.
In the mid- late 1970's I heard about the rails to trails movement. They said some day you wold be ale to ride on a trail from Pittsburgh to Washington DC on one of these trails. I always said when it is complete I will take that ride. Well last summer with my 14 year old son we did the GAP and C&O all the way.
Now I will make that an annual trip.Hopefully my son's will take my grandchildren with them someday on that same trail. My life goal now is to ride across USA. And I will continue to ride till I am at least 113 years old."