Meghan McCloskey, National Bike Challenge coordinator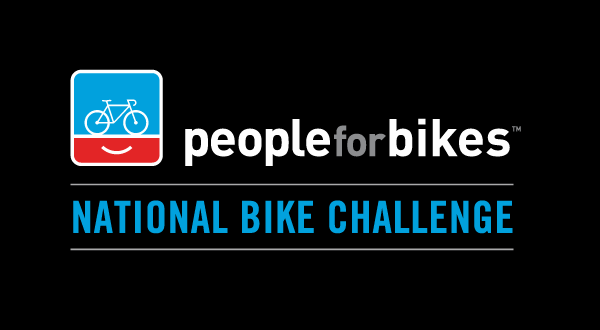 As the National Bike Challenge Coordinator here at PeopleForBikes, logging my miles for the National Bike Challenge might seem like a no-brainer?unless I have no miles to log. That is where I stood after the first two weeks on the job.
My days were filled with new information about an awesome platform I had at my fingertips. I was exploring and tweaking the website, trying to make it better for the users. By the end of my second week, it dawned on me that I was not a user.
I thought about how that would look, encouraging others to log miles while I hadn't entered a single one. It only came down to one solution: I had to start riding.
Looking back at my evolution from the Challenge Coordinator to a real-life Challenger, it's clear to me that this is what the Challenge is all about. It always comes back to one question: Why do you log?
For me, it was for credibility. I wanted to be seen as a user as well as an administrator. I needed to be a part of the community I was endorsing. I now ride five miles to and from work every day (unless it's snowing. I'm not that hardcore?maybe next year).
My reasons have now changed for why I log, as I think it does for a lot of participants. You might start because your workplace created a team and you don't want to feel left out. Maybe you joined the Challenge to win the prizes (which will be worth it, I promise). As the Challenge progresses, I hope you see there are a lot of reasons to take part.
Personally, I now choose my bike over my car so I can feel accomplished before my workday even starts. It's also a great way to clear my head and take in my surroundings?something I never did while stuck in rush hour traffic.
With the National Bike Challenge only a few weeks away, I'm excited to see how many people join in over the next couple of months. I hope we gain participants for some of the reasons I mentioned above, but I also hope those motives evolve as the miles stack up.
The National Bike Challenge is a competition to incentivize people across the country to ride more. I know we will do that, but I also believe as the months progress and September 30 rolls around, those incentives won't matter as much as the feeling you get when you strap on your helmet and jump on your bike.
But then again, the prizes are going to be pretty sweet.